Saturday  Oct 17th, Cavan Crystal Hotel 2-4pm
This is a wonderful opportunity for Leaving Certificate and Junior Certificate students to get expert tuition in advance of their oral Irish exams and also to get an insight into interesting facts about their home areas which they can use during their exam and personalise their discussions with the examiner. All for €5.
Reserve your place by email: edreavyfest@gmail.com then
Download the form, complete and take along on the day.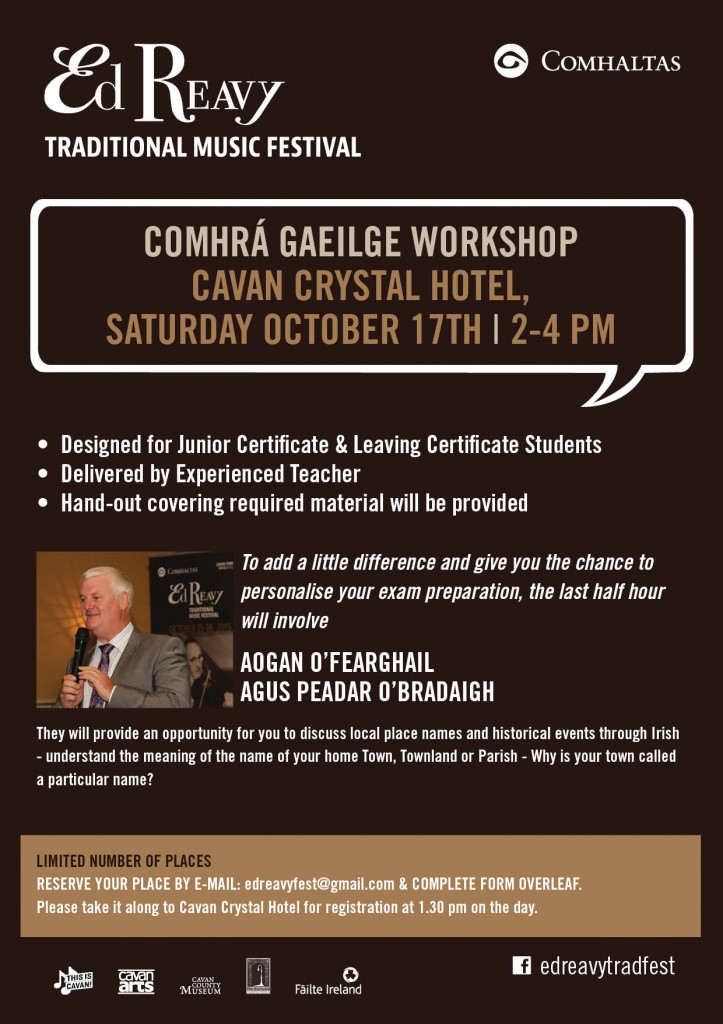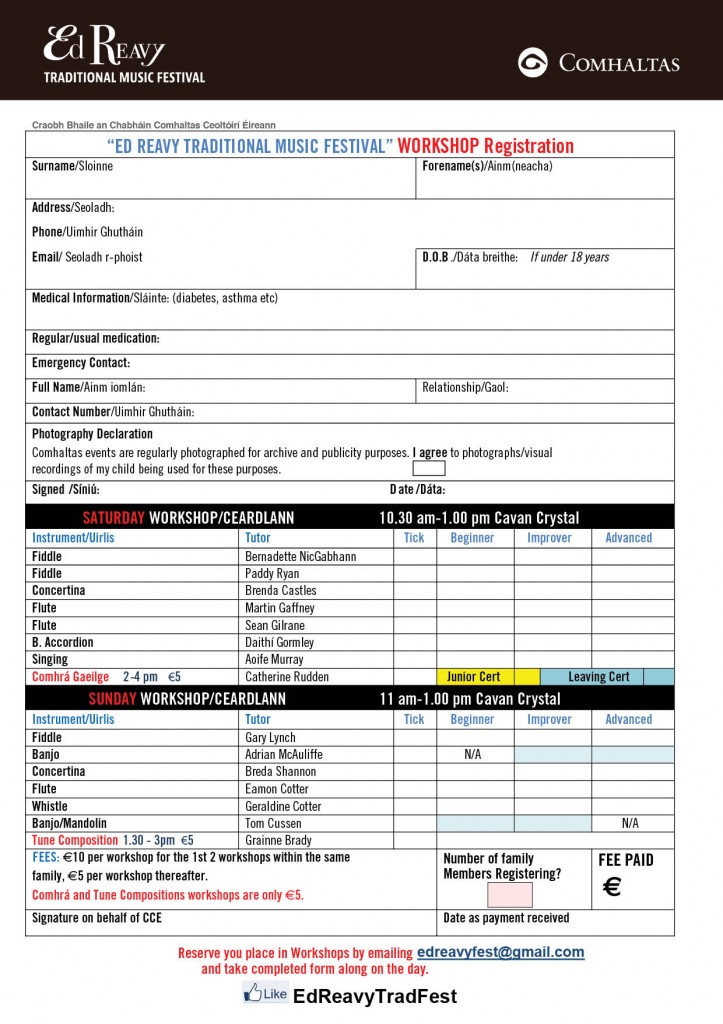 Comhra Gaeilge Workshop A4 leaflet