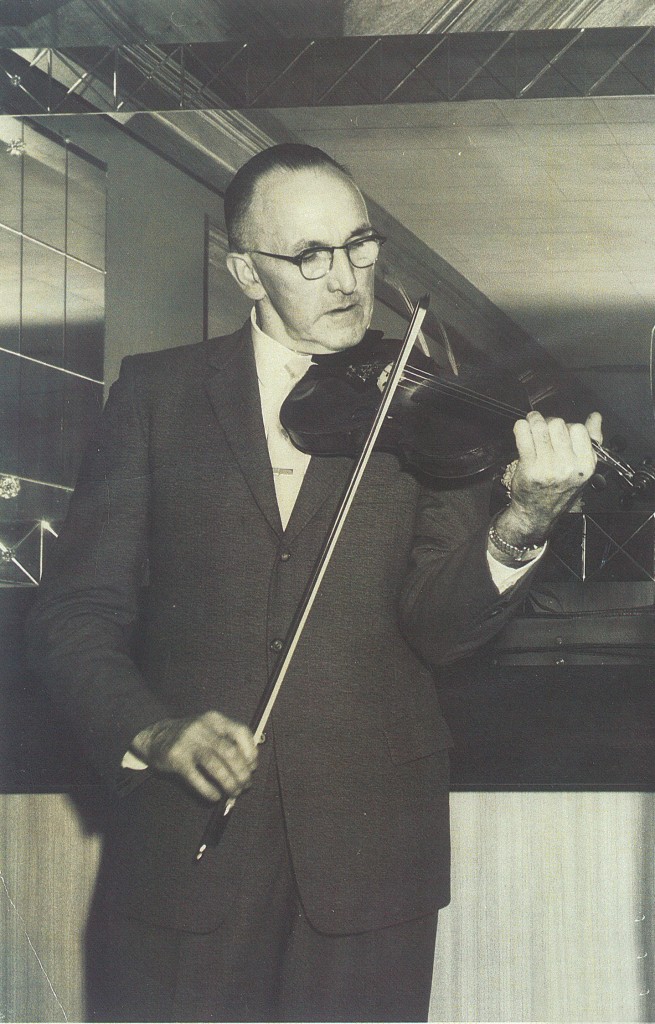 Born in Barnagrove Cootehill, Co. Cavan in 1898, Ed emigrated to Philadelphia in 1912 where he lived till his passing in 1988. An outstanding fiddler and composer of traditional dance tunes, he recorded for the Victor record label in 1927. It is estimated that he wrote between 400 and 500 tunes, of which 127 have been preserved in notational form. Dr. Mick Moloney, has said of Ed Reavy in his introduction to The Collected Compositions of Ed Reavy: "No composer of traditional dance tunes in the history of Irish music has ever had his music adopted and played as widely as Ed. He devoted much of his life to the creation of a vast body of compelling, finely crafted tunes leaving an indelible imprint on the beautiful old tradition that was his first love". His compositions include such favourites as "In Memory of Coleman", named for the inspirational Sligo fiddler, "The Hunters House", "Maudabawn Chapel" named after the church where Ed spent his childhood in Cavan and chosen by Bronx born fiddle player Eileen Ivers as one of her tunes when she successfully won the All Ireland Senior Fiddle Championship in 1984, "The Lone Bush", a hornpipe written about a remarkably resilient shrub which stood outside his childhood home—this composition was chosen by Chicago born All Ireland Senior Fiddle titlist, Liz Carroll, when she won the Junior Championship in 1974.
In recollection of the freezing cold at the funeral of Ed Reavy, that forced Seamus Egan the Uilleann Pipes player to abandon his pipes in favour of the playing one of Reavy's slow airs on the tin whistle at his graveside, poet Martin Doyle wrote of the scene in a poem that concludes;
"Listen, my friend, to the lad with the whistle
With his fingertips timid and cold
See the life that he brings to the old man's tunes
And the leaks that he brings to the eyes
See Reavy arise from the holes in the tin
And announce on his grave, "I'm alive!"
The title of this poem is "How Could Reavy Die?" – the answer is very simple – He Hasn't, given his legacy and contribution to the world of traditional Irish music.
In recognition of the Ed's wonderful contribution to the world of Traditional Music, Cavan Town CCÉ established the Ed Reavy Festival in 2014 and held the 1st festival in October 2015