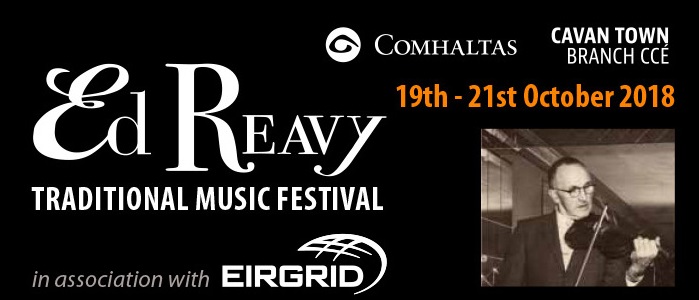 The Ed Reavy Traditional Music festival runs for 3 days at venues in Cavan Town including The MEADOWVIEW INN Cavan Crystal Hotel & The Backyard Arts & Cultural Centre, Moynehall The festival features Concerts, Exhibitions, Workshops, Music & Singing Sessions, 3 Set Dancing Ceili's (as part of The Dancing in The Drumlins event), Historical Talks as well as The Ed Reavy International Fiddle Competition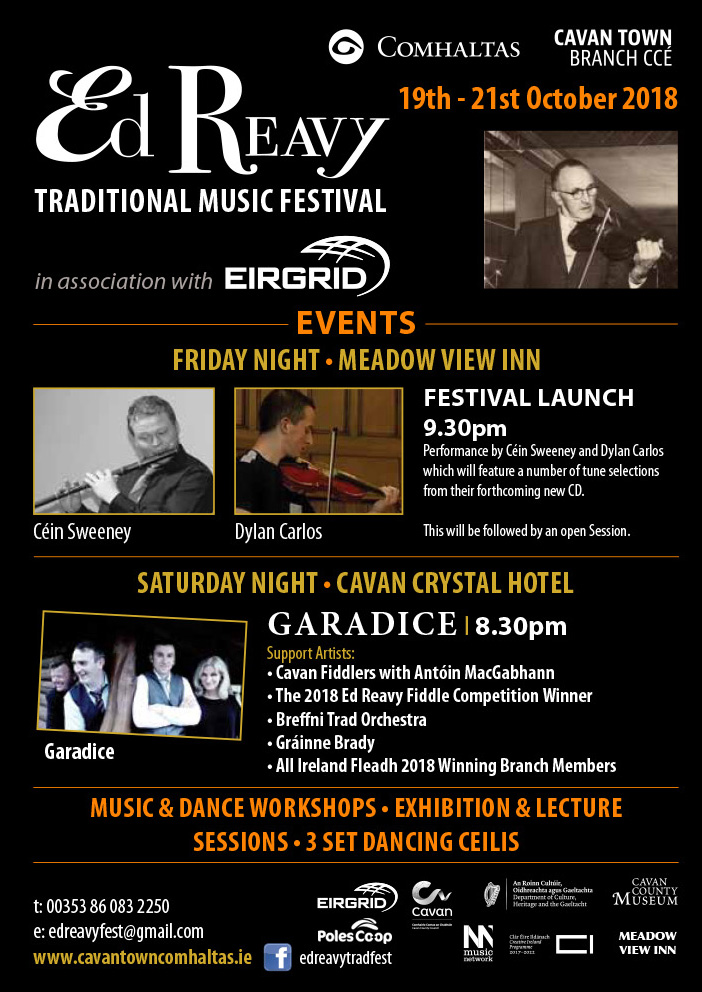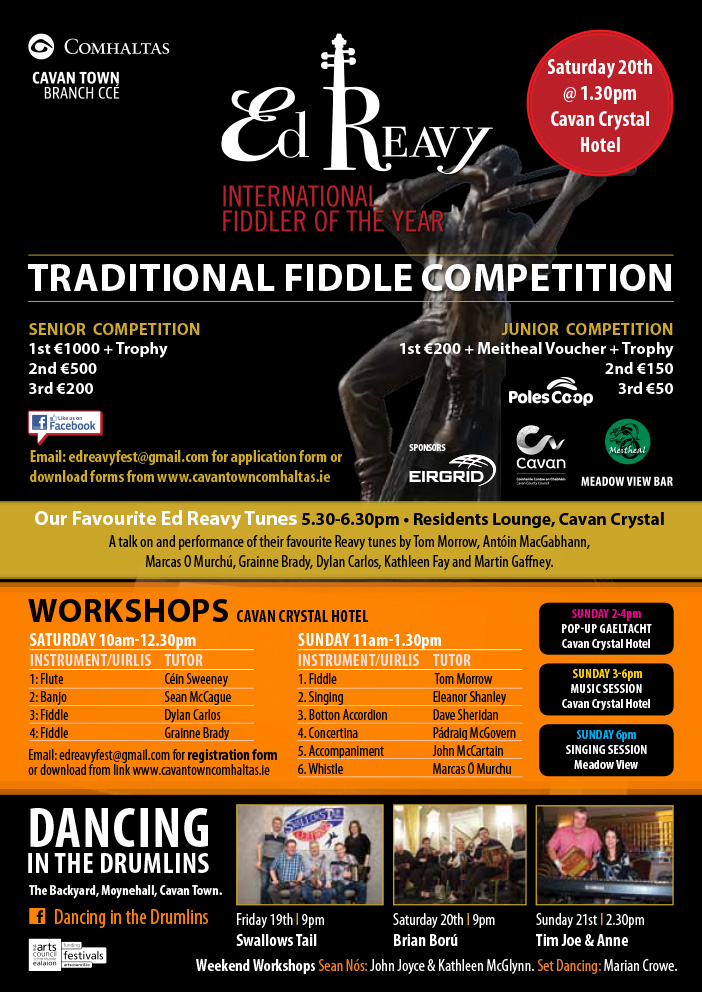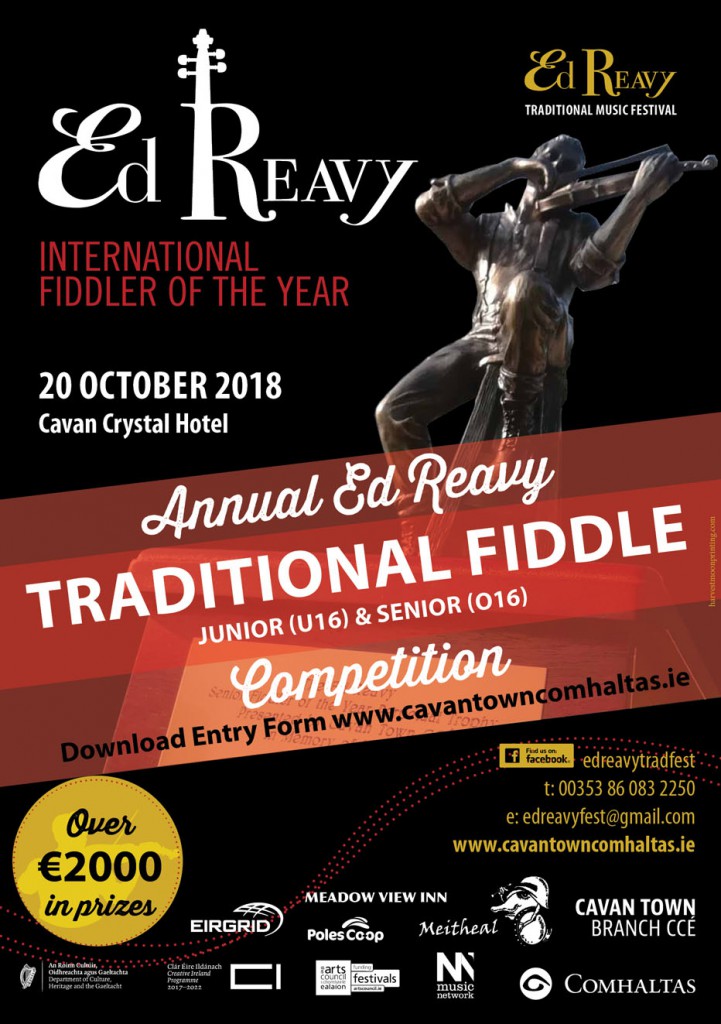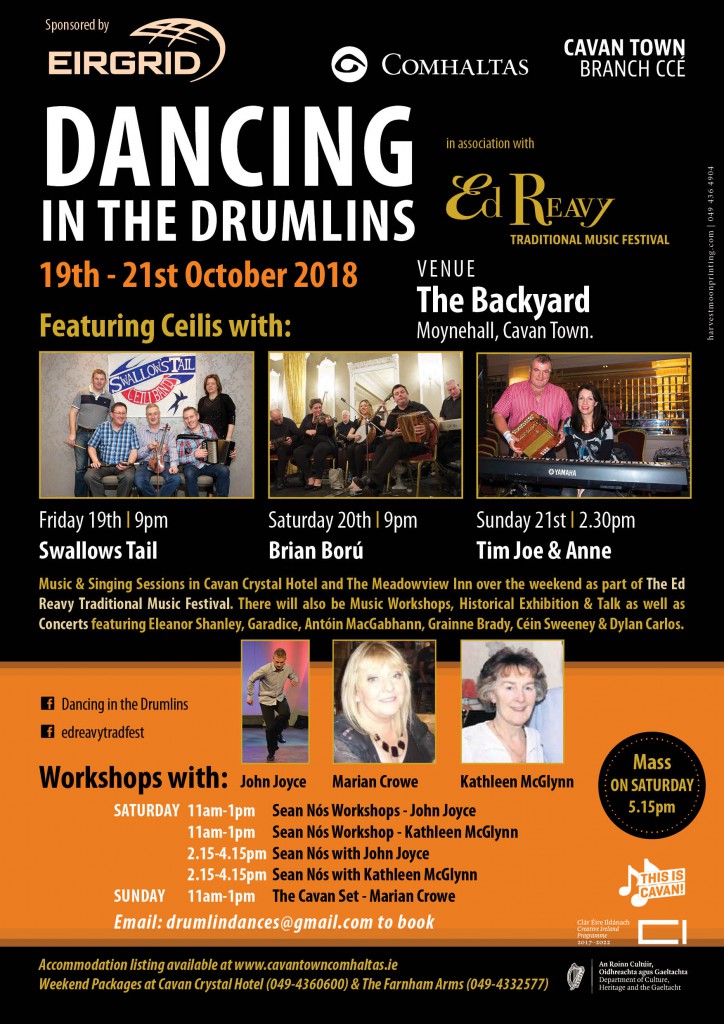 Cavan Town CCÉ have been Supported by Music Network's Music Capital Scheme, funded by The Department of Culture, Heritage and the Gaeltacht. Music Network is funded by The Arts Council͟.
traditional-fiddle-competition-entry-form-2018
WORKSHOPS: Please register interest in workshops by emailing edreavyfest@gmail.com and download the registration form, complete and take along on the day.
ed-reavy-workshops-2018-registration-form
Please visit our Ed Reavy Facebook page and give it a like and share : click HERE